Welcome to URock Entertainment DJ, where music and magic converge to create unforgettable moments.
At URock Entertainment, we take pride in offering unparalleled DJ services, ensuring that your event is not just an occasion but an experience. Our commitment is to go beyond the expected, crafting events that linger in the memories of your guests.
Whether you're envisioning a pulsating dance floor with high-energy beats or a more refined atmosphere with classic melodies, URock Entertainment caters to your every need. We don't just bring music; we bring an immersive experience complete with videos, lighting, and, above all, an infusion of pure fun!
Explore the magic behind URock Entertainment:
Call us today at (570) 401-4632 to schedule a no-obligation entertainment consultation. Let URock Entertainment be the soundtrack to your unforgettable moments, leaving a lasting impression on you and your guests."
Where Music and Magic Unite
I had Donny Dee for my daughter's graduation party. He did an awesome job. Very Professional, played all her favorite songs and all the last minute requests. They had a blast with karaoke. I would highly recommend him for any party. Thank you again you are the BEST!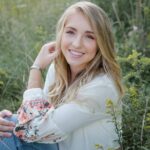 My husband michael whitaker and I had Donny Dee for our Anniversary party on June 24, 2017.  He is an amazing DJ . He played everything we asked for and didn't hesitate to play the songs that everybody asked him to play. I will definitely hire him again to play at an event that we are hosting. Thank You From the bottom of our hearts.